Meet the
pioneer

in Water Heaters
Everhot water heater suppliers in Dubai are one of the UAE's oldest and most trusted water heater brands! Our vision is to provide premium products at affordable prices so we do not have to depend on more expensive imported water heaters.
Everhot employs the quickest approach to offer an endless supply of hot water built to match the ideal temperature.
Have peace of mind knowing that your Everhot water heater will last. However, in the event of any damage, we provide a complete replacement guarantee.
Exceptional 5-year guarantee
Our professionals enthusiastically develop meticulously built goods to provide comfort and peace of mind with our 5-year guarantee.
Original Italian Components
At Everhot, only the newest technology developed from original Italian components is used to fulfill your requirements.
In revenue (as on 31 march, 2010)
People employed since inception
Welcome to Everhot Water Heaters: Your Premier Electric Water Heater Supplier in the UAE
Electric Water Heater Suppliers in UAE – Providing Quality Solutions for Residential and Commercial Projects
Is there a need in your UAE home or business for cost-effective and ecologically friendly water heating methods? If you want to acquire an electric water heater, you merely need to contact Everhot Water Heaters. We take great satisfaction in being one of the leading UAE water heater providers, and nothing makes us happier than satisfying our clients' specific demands with high-quality goods.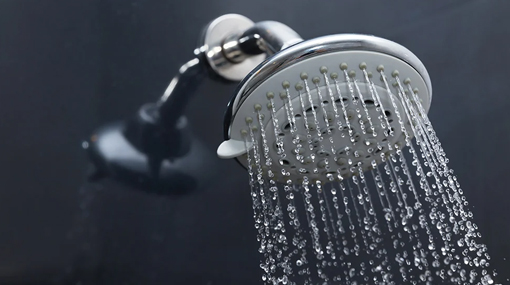 Water Heater UAE - Remarkable Quality on a Budget
If you want a high-quality heater at a reasonable price, go no further than Everhot Water Heaters. We provide solutions that are both inexpensive and dependable for both commercial and residential use. Because of their outstanding performance, longevity, and dependability, you can be confident that you will receive your money's worth from our water heaters.
Water Heater Suppliers in UAE - Italian Elements of Excellence
The Everhot Water Heater is a stylish complement to any plumbing system thanks to its sleek, Italian-inspired design and meticulous attention to detail. To ensure that our products look amazing and perform incredibly well, we only use the best Italian parts. Our selection of electric water heaters includes a variety of appealing and functional solutions.
Water Heater Supplier in Dubai - Unparalleled Quality for Every Project
Everhot is the preferred water heater provider in Dubai due to our unwavering dedication to excellence. We work with the industry's leading component manufacturers to provide you with long-lasting, energy-efficient water heaters. We provide a wide choice of items to suit a wide range of jobs.
Water Heater Manufacturers in UAE - Meeting Your Demands with Excellence
Everhot Water Heaters is a well-known producer of water heaters in the UAE. You, the consumer, are our primary concern, and we want to meet your needs by providing you with the greatest possible shopping experience. We offer solutions to meet the demands of our customers, whether they are looking for a domestic water heater or a big commercial system.
Water Heater Suppliers in UAE - Partnering for Success
Everhot Water Heaters' mission is to form long-term relationships with each of our clients. We collaborate with MEP specialists, contractors, and individuals to adapt our services to your unique requirements. Our educated staff is here to give you with the expert help you require to choose the finest water heating system for your project.
Electric Water Heater Supplier UAE - Everhot, Your Reliable Choice
In the UAE, Everhot Water Heaters is the go-to firm for trustworthy electric water heaters. Because of the exceptional quality of our goods, the breadth and depth of our experience, and our dedication to 100% client satisfaction, we have earned industry credibility. Discover what a difference it makes to engage with a service provider who prioritizes your satisfaction.
Water Heater Manufacturers in Dubai - Everhot, Setting the Standard
Everhot Water Heaters is honored to be listed on the list of premier providers of water heating systems in Dubai. We were the first in our industry to bring cutting-edge improvements, and our goods and services continue to set the standard. Because of our knowledge, you may buy an Everhot Water Heater with confidence.
Discover Everhot Water Heaters - Your Trusted Partner for Electric Water Heating Solutions in the UAE
Please review our broad portfolio and contact us as soon as possible to discuss your water heating needs. Everhot Water Heaters consistently outperforms expectations with its outstanding quality, beautiful Italian-inspired design, and strong performance. As the leading supplier of electric water heaters in the UAE, your pleasure is our top concern.
Electric water heaters have the following drawbacks: If you use an electric water heater instead of a gas or propane water heater, your monthly electricity cost may rise.
In bigger households or commercial buildings with several inhabitants, electric water heaters may struggle to keep up with demand.
Recovery will take more time. When the water supply in an electric water heater is depleted, it may take some time for the heater to recover to full capacity. This may create a delay if numerous people require hot water at the same time.
Although the terms "geyser" and "water heater" are basically similar, regional variances in language used to describe the same piece of machinery may exist. Both words relate to a technique for preheating water for use in such circumstances. In this aspect, a geyser is the same as a water heater.
Everhot guarantees all of their water heaters for [enter warranty length] years. The exact time frame will vary based on the manufacturer and type of the water heater. The most recent warranty information for Everhot water heaters is available in the product paperwork or by contacting Everhot directly.