We deliver water heating technology that provides comfort while consuming less time and energy.
Leading Suppliers of Electrical Water Heaters in the UAE
Everhot Water Heaters is proud of its status as the United Arab Emirates' (UAE) go-to supplier for cutting-edge electrical water heating equipment. We can meet the water heating demands of any customer with a wide choice of alternatives and fair price. The exceptional quality of our products and their low costs are important aspects in our company's success.
Everhot- Trusted Water Heater Suppliers in Dubai Since 1975
Everhot Water Heaters has been a fixture in the United Arab Emirates since its inception in 1975. Our high-priced water heaters may be cheaper in other countries. You can rely on us to provide high-quality services and solutions when you need them.
For 49 years, Everhot Water Heaters has been the industry leader in electric water heaters. Because our clients' needs are always changing, we must be ready to adjust our knowledge, methods, and goods as well. It has been critical to our success that we continually provide high-quality goods and services. Discover firsthand why Everhot water heaters are so popular in the UAE.
Pricing, Costing, and Catalog:
Everhot Water Heaters recognizes how important it is to keep prices down. Because we refuse to cut corners on quality, you may be confident that you will receive your money's worth. If you'd like to learn more about the many water heater alternatives we provide and their associated prices, please browse our extensive catalog. We've made it simple to gather all of the information you need to select the solution that best meets your needs and budget.
Choose Everhot Water Heaters:
Everhot Water Heaters is the only water heater company you need to know about, with 49 years in the market and an impeccable reputation. Enjoy our goods' long-lasting quality and meticulous attention to detail. Browse our choices or call us immediately for a free price quote on a new water heater. Discover why the UAE relies on Everhot Water Heaters for all of its electric water heating needs.
Sharing the legacy of excellence with the world since 1975
A journey that spans decades of hard work and dedication.
We are the pioneers of water heaters in the UAE. We believe in a client-first ideology by consistently providing innovative bathing solutions through constant innovation, world-class manufacturing units, hassle-free post-sales services and a national distribution network.
We provide premium water heater products with the latest Italian components at an affordable price while manufacturing it all in-house. Which, in turn, offers mass employment to our natives.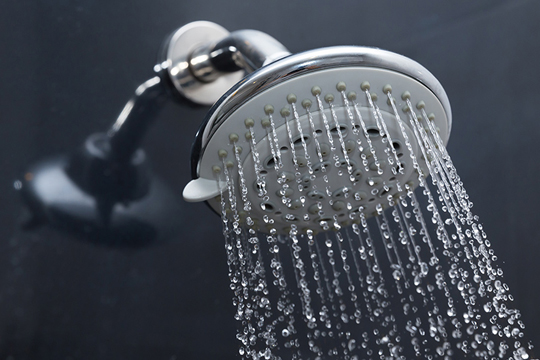 Founded by the late Mr Hamad Mohammed Al Huraiz in Dubai in 1975.
Since its inception Al Huraiz Est. has grown three folds and now stands as a leading group diversifying into a wide range of business activities. 
Conventional, Tankless, Heat Pump, Solar, and Condensing
Water Heater Price in UAE - Affordable Solutions for Every Budget
When buying for an electric water heater, you should not have to trade quality for price. Everhot Water Heaters offers high-quality goods at economical prices. We provide cost-effective choices without sacrificing quality or durability.
Electric Water Heater Price in UAE - Value for Your Investment
Everhot's rapid and affordable water heaters are an important aspect of the company's goal of bringing contemporary amenities to people in developing nations. Try our fast water heaters if time is of the essence. Our low costs let more people to experience the convenience of quick hot water.
Instant Water Heater Price in Dubai - Affordable Convenience at Your Fingertips
Everhot Water Heaters, based in Dubai, is dedicated to providing its customers with the greatest service and the most inexpensive prices on all of its goods. We stand by the quality of our water heaters and provide a price guarantee to back it up.
Water Heater Price Dubai - Quality and Affordability Combined
For your convenience, the most recent price data for Everhot water heaters is now available on our website. Because our pricing are transparent, you can be certain that you are receiving a decent bargain on a high-quality water heater.
Everhot Water Heater Price in Dubai - Transparent Pricing, Unmatched Quality
Our Everhot water heaters come with transparent pricing, ensuring that you have all the information you need to make an informed decision. We provide upfront and fair pricing, allowing you to trust that you are getting a reliable and durable water heater at a competitive price.
Everhot Water Heater Catalog - Explore Our Comprehensive Range
Use Everhot's broad water heater selection to discover more about your alternatives. Tankless and traditional water heaters are also available to meet your needs. Our catalog includes thorough explanations of each water heater type, as well as price, features, and specs, to assist you in selecting the best one for your home.
Electric Water Heater Cost - Finding the Right Balance
Everhot Water Heaters understands that price is an important consideration. Because our pricing system considers both upfront expenses and long-term energy savings, you may expect the maximum potential return on investment. We provide high-efficiency water heaters at reasonable prices.
Everhot Water Heater Manual - Expert Support at Your Fingertips
Each Everhot water heater comes with a detailed installation, operating, and maintenance handbook. You can get the most life out of your water heater if you follow the instructions in our simple guides. The Everhot water heater handbook was created by professionals and is an excellent resource.
Choose Everhot Water Heaters: Quality, Affordability, and Expertise Combined
Everhot is a trustworthy business partner in the United Arab Emirates when it comes to electrical water heaters. We are convinced that you will discover more value in our big selection and low prices than anyplace else. Our objective is to amaze you with the great quality of our work, competitive pricing, and exceptional customer service. You can rely on Everhot Water Heaters for hot water.
When it comes to electrical water heaters in the UAE, Everhot is your reliable partner. We offer a diverse range of products at competitive prices, ensuring the best value for your investment. With our commitment to quality, affordability, and exceptional customer service, we strive to exceed your expectations. Trust Everhot Water Heaters for your water heating needs.
10000+
SKUs to choose from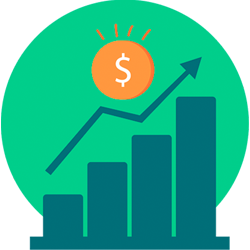 45.12bn
In revenue (as on 31 march, 2010)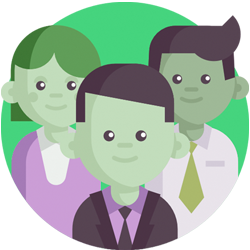 1500+
Employees strong & counting
A water heater's price in Dubai may vary based on its size, manufacture, model, features, and energy efficiency rating. Home electric water heaters may be purchased in Dubai for anywhere from and. Compare prices, either online or at neighboring stores, to obtain the best offer.
Several of the methods listed below can be used to heat water in a water heater without the need of electricity:
The water heater's power must be turned off.
Determine the control panel for the water heater. The majority of individuals prefer a knob or dial.
Set the thermostat to the temperature you desire. Temperature adjustments may necessitate a clockwise or counterclockwise rotation.
Please be patient as I boil the water. Depending on the volume of water and the initial temperature, this might take some time.
Because the water has reached the desired temperature, you may now switch on the hot water faucet.
If you must manually adjust the thermostat on your water heater, use caution and always refer to the owner's handbook for advice.
Maintaining a water heater's safety is a continual job. There are a few key elements to remember: 
Always consult the owner's handbook before making any modifications or performing normal maintenance.
Make sure there is enough ventilation around your gas water heater to avoid hazardous fumes from forming.
To lessen the danger of burns, the temperature of the water heater can be reduced.
Maintain an inspection plan to check for leaks and other types of damage, and make any necessary repairs as quickly as feasible.
The water heater requires periodic maintenance and inspection to maintain safe and effective operation.
If you have any concerns about the safety of the product, you should consult a specialist or the manufacturer.