As an MEP company, finding high-quality, reliable, and budget-friendly water heaters can be tedious as it involves checking factors like quality, technology, performance, affordability and more. To simplify these processes Everhot manufactures high-quality water heaters to offer outstanding performance and benefits.
Premium Italian Components

Immediate Replacement Guarantee 

International Standard Compliance

Universal Wall Bracket

100% Replacement in Case of Leakage 

5 Years of Warranty

Efficient Water Heating

Remarkable After Services

Low Complaint Percentage

Local Inventory 
ITALIAN ELEMENTS WITH GUARANTEE 
With its 49 years of industry experience in the water heating department, Everhot is the brand that stands out above the rest as a pioneer and leading manufacturer of robust water heaters. Made with durable materials and carefully engineered for optimal performance, Everhot water heaters are built to last. Offering a long-term guarantee on our water heaters with superior quality in comparison to other brands in the market to ensure seamless usage.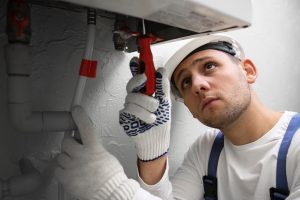 IMPECCABLE AFTER-SALE SERVICE
Compared to the other renowned brands , Everhot water heaters stand out for their excellent after-sale service. Our team of trained professionals provide service support to ensure we solve any minor complication. We pride ourselves on our excellent customer service and are committed to ensuring that our customers are delighted with their purchases.
One of the critical reasons why Everhot is the top choice for MEP companies is our exceptional after-sale service. We understand that delays or issues can be costly when working on a project. That's why we offer prompt and professional support for any questions or problems that may arise with our water heaters. Our team of trained professionals is always just a phone call away and ready to help.
BEST PRICES FOR YOUR BUDGET
We understand that a new water heater is a significant investment, and we strive to offer our products competitively. Despite their low cost, our water heaters do not sacrifice quality or performance.
UNIVERSAL WALL BRACKET
Everhot water heaters with universal wall brackets ensure easy and quick installation for seamless residential and commercial projects. When you switch to Everhot, you don't have to worry about the installation as our water heaters are tastefully designed to fit onto any bracket.
REPLACEMENT GUARANTEE 
We offer a 100% replacement guarantee against leakages on our water heaters to make services easier for MEP companies and contractors taking big projects with us in contrast to other brands.
In conclusion, if you are looking for a high-quality, reliable, and affordable water heater for your project, Everhot is the brand for you. With excellent after-sale service and a commitment to customer satisfaction, we offer the best value on the market. So, the next time you select a water heater supplier, consider Everhot for ultimate performance and an after-sale service that takes care of your projects.