In today's rapidly evolving world, sustainable solutions are gaining prominence across various industries. When it comes to MEP (Mechanical, Electrical, and Plumbing) projects, incorporating efficient and eco-friendly systems and knowing instant water heater price in Dubai is crucial for enhancing overall performance. In this blog , we will delve into the topic of enhancing MEP systems with electric water heaters, with a specific focus on Everhot water heaters in the UAE. We will explore the benefits and features of Everhot water heaters, highlighting how they contribute to sustainable and efficient hot water generation.
Everhot Water Heaters: A Trusted and Reliable Choice
Everhot water heaters, supplied by Al Huraiz Est., have established themselves as one of the oldest and most trusted water heater brands in the UAE. With a strong emphasis on quality and affordability, Everhot aims to provide premium products that meet the diverse needs of MEP projects while eliminating the dependency on expensive imported water heaters.
Durability and Efficiency: The Key Features
One of the standout features of Everhot water heater UAE is their durability. Built to withstand the rigors of everyday usage, these water heaters are designed to last, offering long-term value for MEP projects. By choosing Everhot, MEP companies can know instant water heater price in Dubai , reduced maintenance costs and increased system longevity.
In addition to their durability, Everhot water heaters are highly efficient in their operation. Utilizing advanced technology and innovative designs, these water heaters optimize energy consumption, resulting in significant energy savings for the project. This not only reduces operational costs but also minimizes the environmental impact by lowering carbon emissions.
Commitment to Sustainability
Everhot water heater UAE prioritizes sustainability by caring for both people and the planet. By offering energy-efficient solutions, they align with the global movement towards reducing carbon footprints and promoting a greener future. MEP companies can contribute to sustainability goals by integrating Everhot water heaters into their projects, demonstrating their commitment to environmentally responsible practices.
Hassle-Free Support: A Valuable Advantage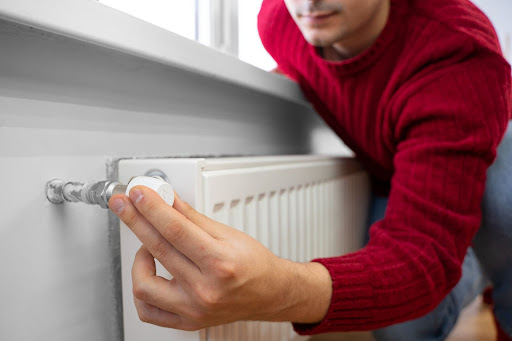 MEP companies can rely on Everhot's responsive and knowledgeable support team. Whether it's technical assistance or addressing any issues related to water heating solutions, Everhot ensures prompt and efficient support. This minimizes downtime and ensures smooth project progress, making Everhot a reliable choice for MEP professionals.
Choosing the right electric water heaters is crucial for enhancing the performance of MEP projects. Everhot water heaters, offered by Al Huraiz Est., provide a sustainable and efficient solution for hot water generation. With their durability, energy efficiency, and commitment to sustainability, Everhot water heaters are a reliable choice for MEP companies in the UAE. By incorporating Everhot water heaters, MEP projects can achieve optimal performance while contributing to a greener future.